Christ Revival Evangelistic Ministries, Bungoma
Background
Christ Revival Evangelistic Ministries (CREM) Bungoma is located approximately 320 Kilometers North West of Nairobi, Kenya. The church is located approximately 1km from Bungoma town along Bungoma – Mumias Road.
Christ Revival Evangelistic Ministry is a church founded in Kenya and it is registered by the Government of Kenya. The founder of Christ Revival Evangelistic Ministry being Rev. Henry Muhati.
The Pastor of the church is Henry Muhati (Tel. +254-722357346 / +254-731088765).
The Christ Revival Evangelistic Ministry stands on a leased property where they pay Kenya Shillings 72,000 (US$ 570) annually.
The church started operating in the year 2021 March and they conduct their services under a tent provided by Silent Stones Ministries.
CREM Bungoma are trusting God for the purchase a property on which it can construct a permanent church building within which they may worship God.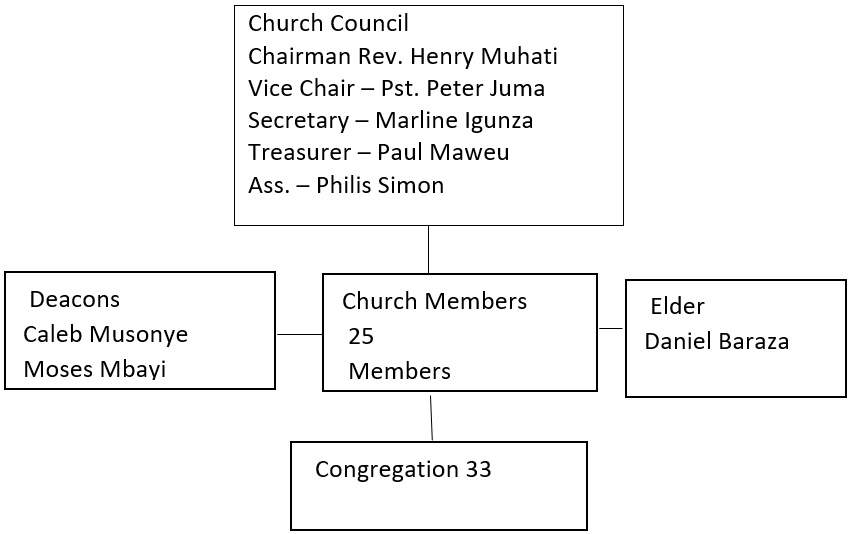 VISION: TO KNOW HIM (CHRIST) AND MAKE HIM KNOWN TO ALL WHO DON'T KNOW HIM.
MISSION: TO FULFILL THE GREAT COMMISSION MANDATE i.e., "GO YE INTO THE WHOLE WORLD AND PREACH THE GOSPEL TO ALL THE NATIONS"
MOTTO: "WITHOUT HOLINESS NO ONE CAN SEE GOD "
SLOGAN: "A PLACE WHERE EVERYBODY MEET GOD EASILY AND JESUS CHRIST IS THE KING TO ALL"
OUR STRATEGY: "WIN, TRAIN, SEND"
We meet together to worship and exalt Christ.
We disciple men and women into fishers of men.
We equip people for Ministry.
We send out missioners to evangelize the lost and suffering.
We ignite the gospel fire in the hearts of believers whose fait might be waxing cold and challenge them to keep the Holy Ghost fire burning.
OBJECTIVES:
"CHRIST REVIVAL EVANGEILISTIC MINISTRY" is a non-political, non-denomination Religious Organization whose aims are: –
To preach the full gospel of Jesus Christ to all mankind. This includes catering for the total need of man both spiritually and materially.
To provide training like tailoring, opening schools and health clinic so that the gospel of Jesus Christ might be preached to all mankind i.e. to gather communities together for the word of God.
To establish Ministries in any part of republic of Kenya.
''CHRIST REVIVAL EVANJELISTIC MINISTRY" has no political objectives or motives.